The right pasta for any recipe

Typical Amalfi pasta: Scialatielli with lemon and other specialties
The queen of pasta dishes
Traditional pasta of the Campania region is available in many sizes, from the most characteristic to the most imaginative and colorful. Do you want to buy a gastronomic gift for your friends? Do you want to amaze your palate and that of your guests with pasta made for real connoisseurs? The Bottega del Limone recommends: lemon pasta, Gragnano special pasta and colored pasta.

Lemon Pasta
Lemon flavored dried pasta. It's characterised by a delicate taste.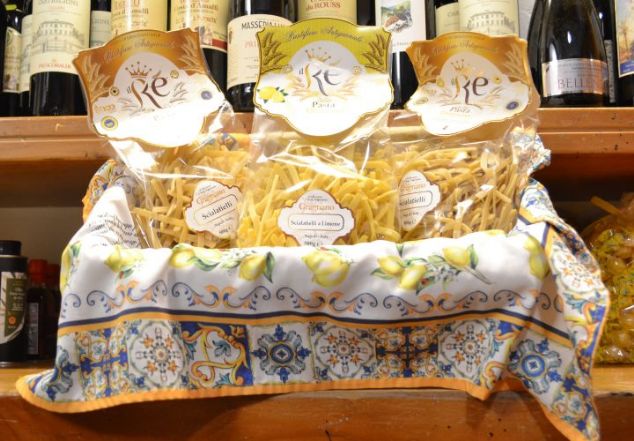 Gragnano Special Pasta
Pasta made in Gragnano. Special pasta formats prepared to perfection.
Colored Pasta
Handmade pasta with dehydrated vegetables. Tasty and nicely colored.