Impossible to resist temptation

Typical lemon desserts: candies, biscuits, citrus peel and babà
The empire of lemon goodies
Lemon goes perfectly with the taste of cocoa and is able to aromatize pastry products. Chocolate citrus peel, lemon chocolate, lemon candies, lemon confetti, lemon biscuits and babà with limoncello... The assortment of the shop is a true hymn to the Amalfi tradition!

Candied Citrus Peel
Candied lemon and orange peel, partially dipped in melted dark chocolate.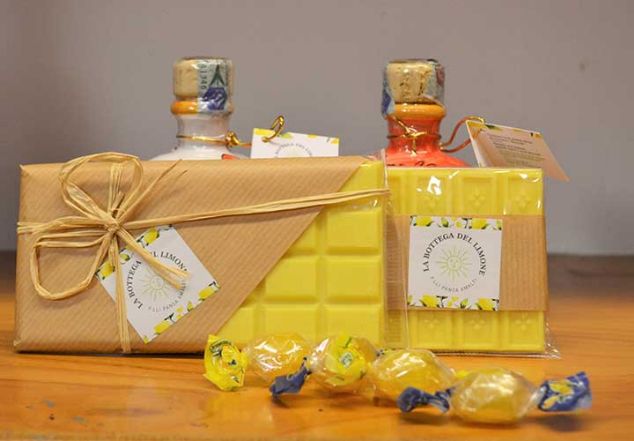 Lemon Chocolate
Chocolate bars flavored with a fresh and pleasant touch of lemon.
Lemon Candies
Lemon flavored candies. All the naturalness of the lemon in a small praline.
Limoncello Filled Candies
Limoncello cream filled candies. Enjoy the strong taste of the liqueur.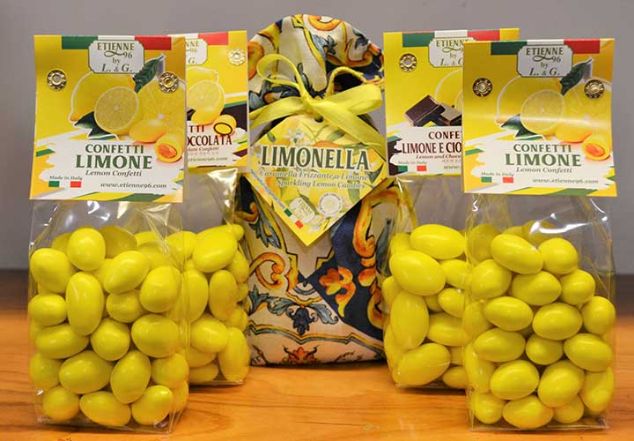 Lemon Confetti
Lemon-flavored confetti. Almond and lemon meets sugar.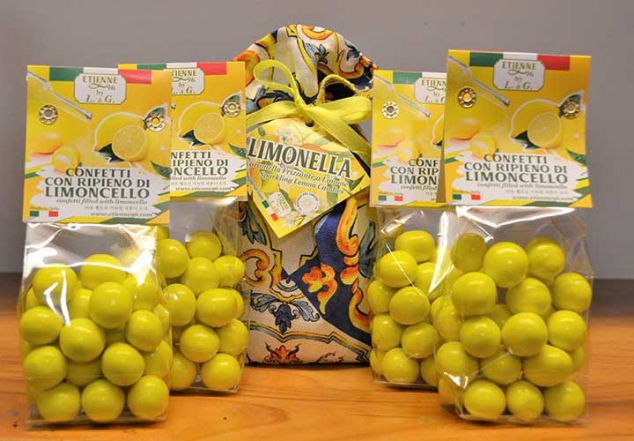 Limoncello Filled Confetti
Limoncello-flavored confetti. A heart of lemon liqueur with excellent alcohol content.
Lemon Cookies
Lemon shortbread biscuits. Sweet and fragrant, they are ideal for breakfast or tea.
Babà with Limoncello
The excellence of the southern tradition. Tasty Neapolitan babà soaked in limoncello.
Babà with Rhum
Delicious babà soaked in rhum. The symbol of Naples in a practical glass jar.